Presentation
Camping des Cerisiers

The Cerisiers*** campsite is ideally located in the country of Josselin.
The campsite is located in a quiet area, on the edge of the forest, in the town of Guillac in the small hamlet of Brancillet, just 2.5 km from the medieval town of Josselin and its imposing castle.
Endowed with an important ancient architectural heritage, strongly linked to the history of the region, crossed by the beautiful valley of the Oust, the Country of Josselin, constitutes one of the most beautiful showcases of inland Brittany.
For lovers of nature, walks and hikes, the campsite is located 600m from the Nantes to Brest Canal (lock N°34 St Jouan) and adjoins the GR37.
Our human-sized campsite has various pitches on which mobile homes are offered for hire but also unusual accommodation such as transparent bubbles, a star camp, cocosweets, cocoduos, tipis, a lodge tent and a dkabane .
The bare pitches are spacious (between 80 and 130m²) and quiet. They are all delimited by hedges, are shaded or not and have electricity.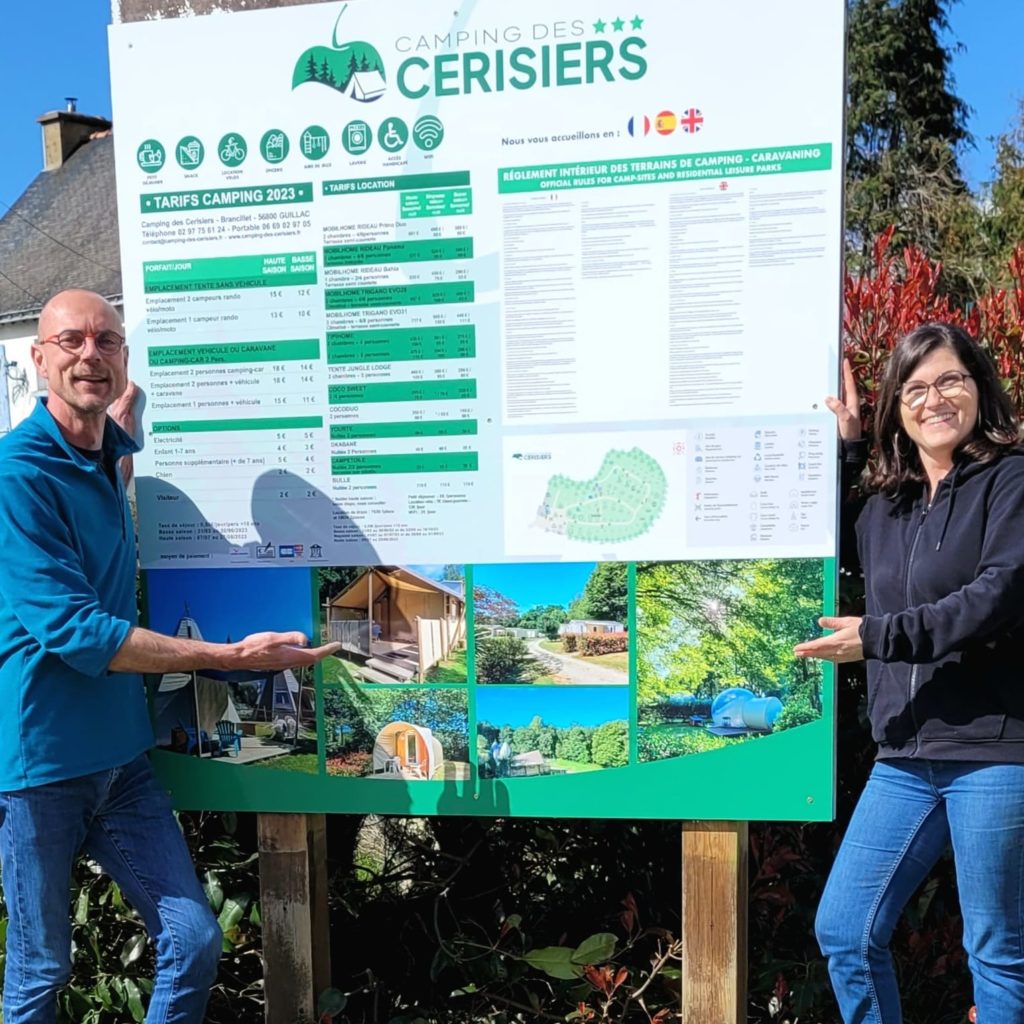 Click on pictures to zoom in
Très bon camping. Nous qui ne connaissions pas la région et voulions être au calme et bien c'est bien ce qui s'est passé. Au calme sous le soleil avec les bruits de la nature. Notre fille de 11 ans a pu s'éclater aux jeux. Les propriétaires sont très sympathiques, accueillants et il ne nous manquait rien dans le mobile home. Les repas et desserts faits maison, étaient très bons !! Le séjour était trop rapide, nous prévoyons d'y retourner sans aucune hésitation.
Un camping très innovant avec différents modes de logements un snack pour les cyclistes une grande prairie qui permet me s'installer facilement sans la prise de tête des emplacements et aussi de faire connaissance. Et la cerise sur le gâteau : un personnel d'une amabilité et d'une disponibilité sans failles. Je recommande à 100%. Prix extrêmement raisonnable !
Très bon accueil, camping très calme,un large choix de couchages atypique. Les propriétaires sont très à l'écoute, très serviable. Une très belle halte pour se ressourcer (randonneur vélo).
Nous venons, mon épouse et moi, de passer 3 semaines dans ce petit camping charmant, en compagnie de notre fidèle compagnon, Django. C'est un endroit calme, au milieu de la verdure, idéal pour se ressourcer. Les hôtes sont charmants, toujours à l'écoute, nous y reviendrons avec grand plaisir. Ils proposent même une petite restauration qui est fort bienvenue.
Très bon séjour pour une première dans le coco duo et la bulle c'est très reposant. Coupé de la ville 😃 les lieux sont propres et propriétaires sympathiques. On peut y manger ça c'est bien. Une piscine serait l'extra 😂😂😂 On a rechargé nos batteries. Bonne continuation à vous .
Camping très sympa. Nous y sommes restés une nuit en rando vélo. Les sanitaires sont propres et en nombre suffisant. Gros plus avec une baignoire bébé. Espace ombragée et agréable pour les tentes. Petit bar bien sympathique pour le petite bière après l'effort du vélo rando.
Services
Services at your
disposal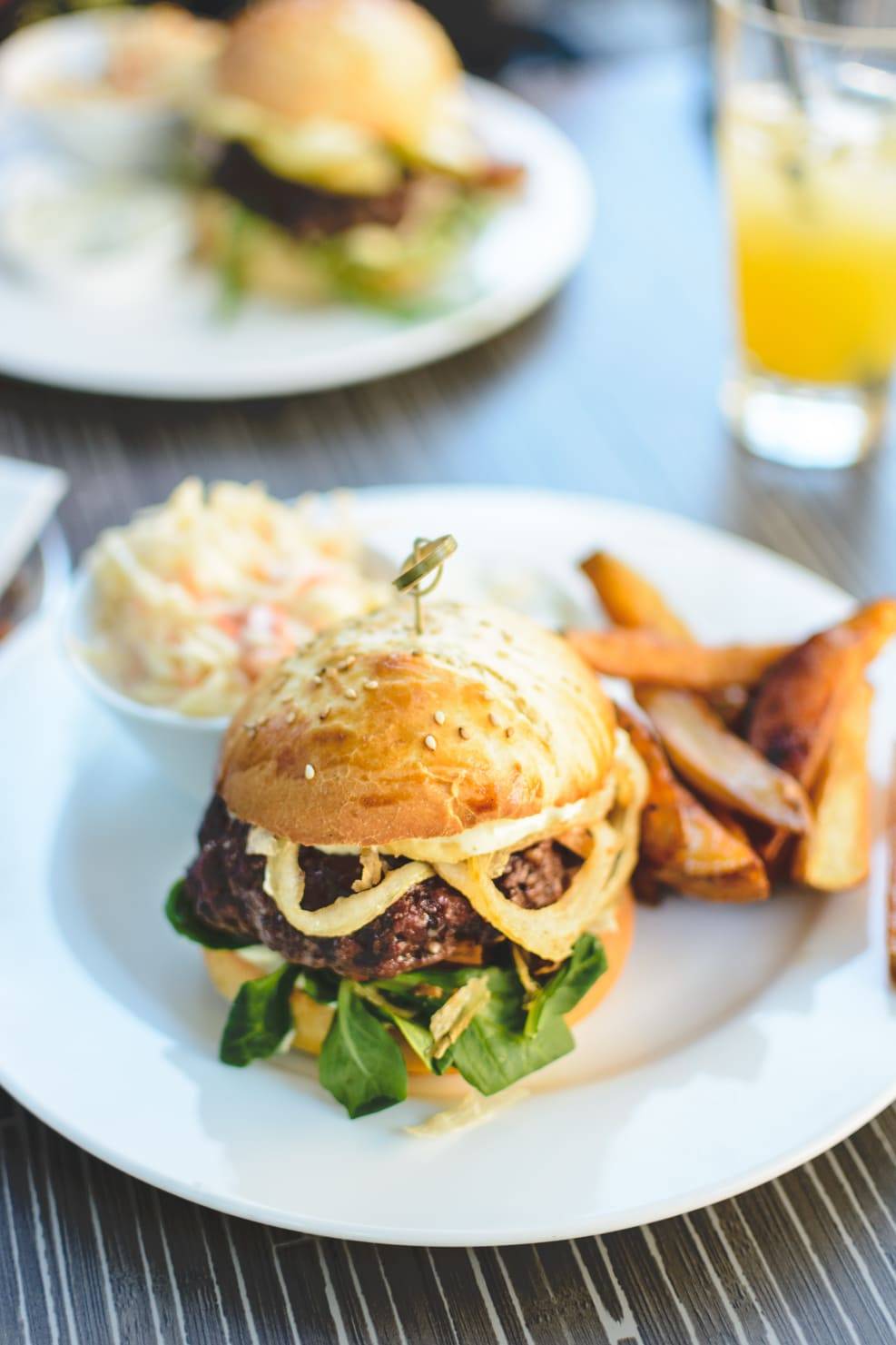 Restauration
Relaxation area and
snack bar
Take advantage of our newly renovated dining area. You will find a wide choice of dishes, snacks and drinks to eat. A relaxation area will allow you to eat in a place where we regularly organize activities, such as concerts.
Books
Sofa
Baby foot
Many snacks
Coffee
Bar
Barbecue
Discover Brittany and the Pays de Josselin
Whether you like to visit castles or museums, explore picturesque and charming towns, stroll through varied landscapes, hike or play sports, the country of Josselin will meet your expectations.